Photo credit – Monjur Hasan (Unsplash.com)
Between March and May this year, America's lenders, big and small gave out record numbers of auto loan extensions and forbearances. While the borrowers relished in the comfort of forbearance, the repossession industry was suffering closures and staff reductions. With many of the loan modifications now expiring, many borrowers are now in default, a surge in repossession assignments is beginning and a new problem is emerging. Leading repossession management software provider, MBSi Corp., confirmed that repossession assignment volume is increasing since the pandemic started. April 2020's assignment volume dropped to 23% of 2019's volume and is now trending in the mid 90% range of 2019's volume for the month of September. Business is turning up. Will there be enough recovery agents and employees to handle this sudden rebound in repossession volume?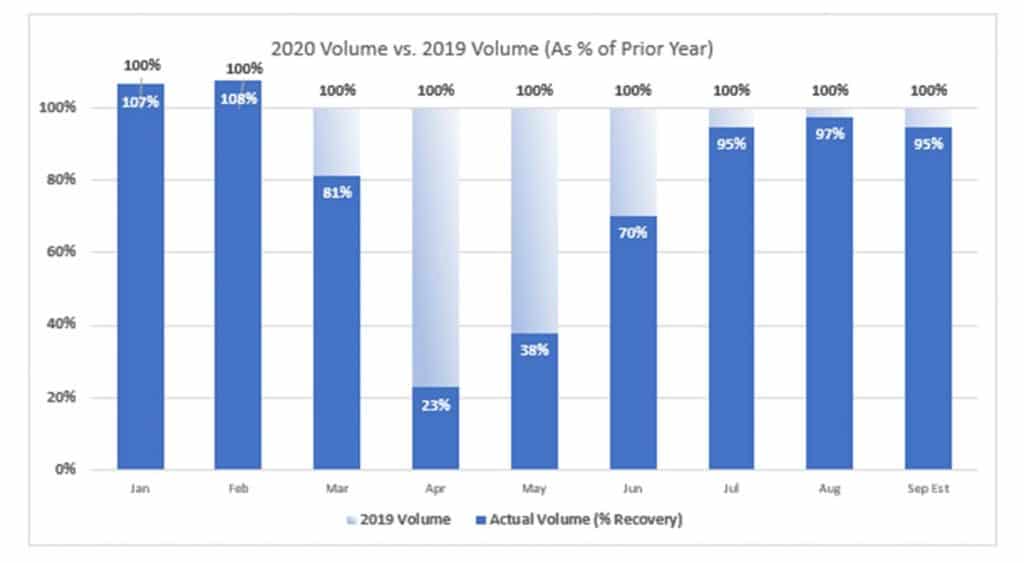 According to the Department of Labor, there were 29.6 million continued unemployment claims in the month of August. Obviously, the pandemic is the major driver of this, but enhanced unemployment benefits which expired in July, which in many cases, paid more than working for some, have since run out. Odd enough, 60 day and up subprime asset backed auto loans dropped to 3.49% of total auto loans (prime and subprime), the lowest delinquency rate for any August in seven years, according to Fitch Ratings Auto Loan Delinquency Index. This is remarkably 2.44% lower than a year earlier and had been dropping since May.
Intuitively, this makes no sense, but it must be remembered that lenders were encouraged to offer loan deferments or loan forbearances that kicked the can of delinquency down the road for anywhere from three to six months. This "extend and pretend" strategy coupled with the enhanced unemployment benefits has shielded the dramatically impacted economy from suffering from waves of delinquency and repossession for months. Unfortunate for the public, these benefits and most of these loan deferments are coming to an end and it is inevitable that delinquency will once again rise.
Hampered by moratoriums and restrictions on repossession activity, many repossession agencies closed or reduced staff. Now that the extension strategies have run out, many repossession companies are slammed with new repossession volume and have found themselves lacking the staff to manage their volume in an effective manner.
This labor shortage is already beginning to have an impact on many lenders. Many of the professional recovery agencies in key markets have closed during the shutdown and those remaining in operation are experiencing slower recovery times from lower staff levels. No one could be sure when the repossession volume would recommence and now that it has, many are unprepared. Unfortunately, finding qualified professional recovery agency employees takes time.
Hiring staff in the repossession industry has always been a challenge. Employment websites like Glassdoor, Indeed and Monster have proven to be largely ineffective in locating qualified staff and many agency owners have long used Craigslist and other online forums as their employment search tools, and with mixed results. Sites like these have proven inadequate to attract the quality of staff necessary to pass background checks and drug screening required by the nation's largest lenders and agency owners are starting to feel the pinch.
RepoHiring.com, a repossession employment resource created by compliance services provider RISC, is one option for job seekers and employers in the repossession industry. Since its launch, it has become the number one destination for repossession industry employers to find employees for any job opportunity. With free listings for all industry employers, RepoHiring.com offers employment postings for recovery agencies, skip tracers, locksmiths, lenders, national forwarders and other industry service providers. Visit www.RepoHiring.com or email at [email protected].